The third edition of the multilateral exercise La Perouse is scheduled to be conducted in the Indian Ocean Region from March 13-14, 2023. This edition will witness participation of personnel, ships and integral helicopters of Royal Australian Navy, French Navy, Indian Navy, Japanese Maritime Self Defence Force, Royal Navy and the United States Navy.
The biennial exercise La Perouse is conducted by the French Navy, and is aimed at enhancing maritime domain awareness and optimising maritime coordination amongst the participating navies in the Indo-Pacific Region. The two day exercise provides an opportunity for like minded navies to develop closer links in planning, coordination and information sharing for seamless maritime operations. The exercise will witness complex and advanced naval operations including surface warfare, anti-air warfare, air defence exercises, cross deck landings and tactical manoeuvres.
Indigenously built guided missile frigate INS Sahyadri and fleet tanker INS Jyoti will be participating in this edition of the exercise. Participation of Indian Navy in the exercise showcases the high levels of synergy, coordination and inter-operability between the friendly navies, and their commitment to a rules-based international order in the Indo-Pacific region.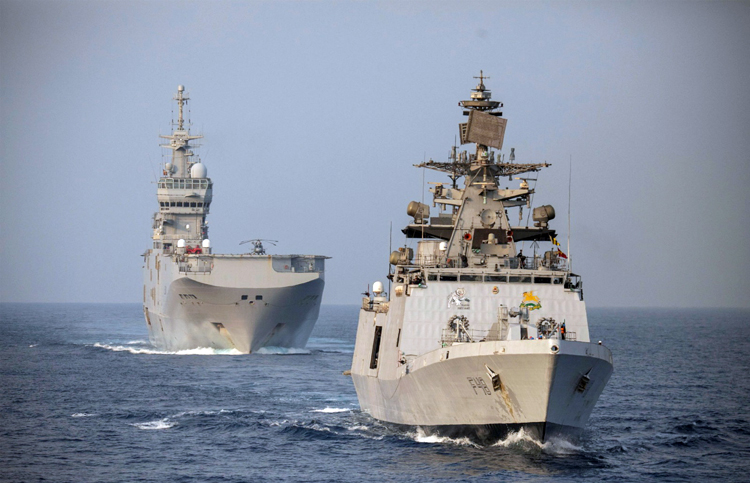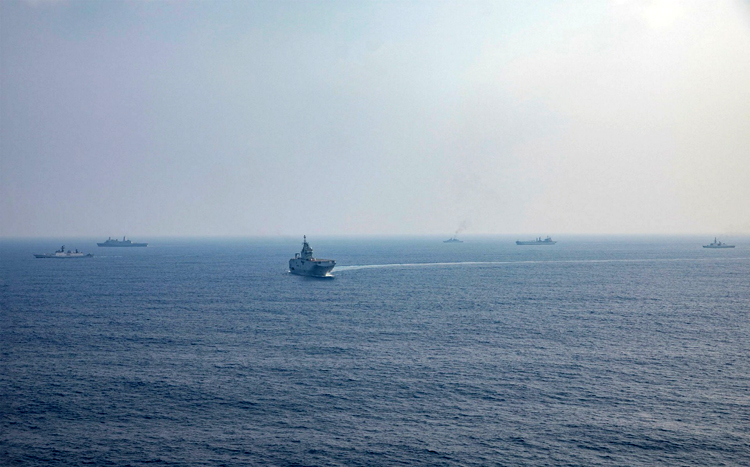 (Above) Photos from Previous Edition of Exercise La Perouse