RAFAEL's local Partners & subsidiaries will be showcasing a number of advanced systems.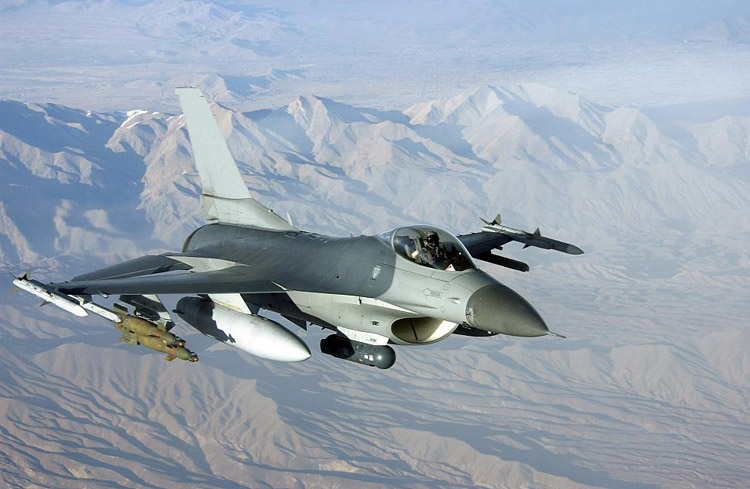 LITENING ADVANCED TARGETING PODS
RAFAEL is proud to have local partners and subsidiaries, such as its partnered Indian based companies Kalyani-Rafael (KRAS) and Astra-Rafael (ARC) with whom RAFAEL has joint ventures, presenting a selection of innovative defense solutions at the Aero India conference taking place next week, February 13th to 17th.
Through our partners, state-of-the-art systems can be produced in India independently by KRAS and ARC, allowing for the transfer of technology, know-how, and active support of the local industry, and Indian economy. After decades in India, RAFAEL continues its long-term effort to invest in the supply of advanced defense systems to the Indian market. RAFAEL's heritage in innovation through significant investment in R&D ensures that our technology and our customers are using the most effective means to defend their most valued assets and support the local industry. We are constantly seeking to improve these technologies and strengthen our Systems showcased at conference include I-Derby Missiles, RecceLite Reconnaissance Pods, Litening Advanced Targeting Pods, the SPICE Family of Air-to-Surface Missiles, the SPIKE Missile Family, and the BNET Tactical Communications system. Likewise, advanced versions of both Litening and RecceLite pods will be presented together with our local partners.
"I would like to say with great pride that Rafael has a rich legacy here - with 25 years of work in India. Throughout that time we have successfully delivered a variety of advanced systems and solutions in several different spheres and services. Systems that are combat proven on a wide variety of platforms. We are proud to see some of these systems still in active, operational use even 20 years later. This serves as a clear example of not only our history in India and alongside our Indian counterparts; It also conveys the deep and firm commitment to maintain this longstanding association and partnership." says Maj. Gen. (Ret.) Yoav Har-Even, President & CEO of RAFAEL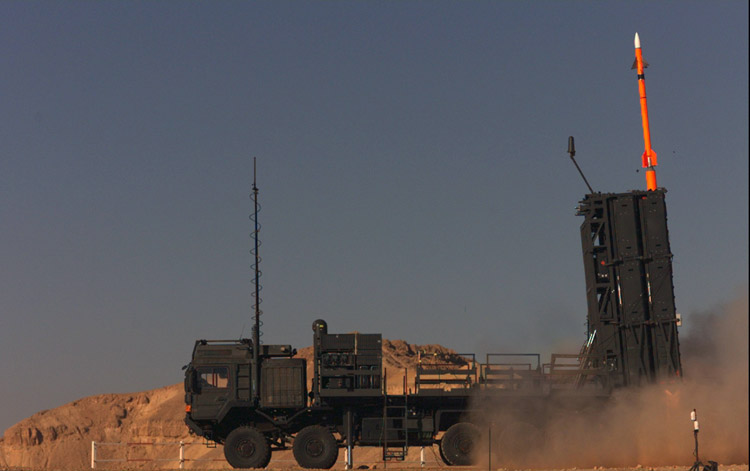 SPYDER LAUNCHER WITH PYTHON 5 SURFACE-TO-AIR MISSILES
Systems in focus:
RecceLite Reconnaissance Pod: Provides multi-spectral, multi-role, real-time stand-off and stand-in reconnaissance, consisting of an airborne pod, a wide digital D/L, and a ground exploitation station. In January 2022, Rafael announced it had completed development of RecceLite 3rd generation XR, the latest model of the advanced, state-of-the-art reconnaissance system. The new RecceLite is an upgrade to the operational system used by the IAF.
Litening Advanced Targeting Pod: The world's most widely used targeting and navigation pod, RAFAEL's LITENING incorporates a wide array of sensors enabling target detection, recognition, identification. Known for its ability to shorten the sensor-to-shooter cycle, LITENING provides electro-optical tracking of multiple dynamic and stationary targets. The LITENING-5 provides advanced operational capabilities which enhance the fighter mission and effectiveness of combat range. It allows the operation of all types of air-to-surface smart weaponry, including laser-guided, GPS-guided, and EO/IR imaging guided munitions. RAFAEL's focus on the local industry within India is also well supported by the local manufacturing of the LITENING 4i.
BNET SDR Family: this family of advanced, tactical broadband IP-MANET (Mobile Ad Hoc Network) Software Defined Radio (SDR) solutions provides reliable high-speed, low-delay connectivity for broadband data, voice and video on-the-move for ground and airborne platforms, HQs, and dismounted soldiers. These modular, multi-band, multi-channel, net-centric systems support unprecedented data rates and user numbers enabling all land, sea, and air units to participate in a single, seamless, scalable network. This industry leading comprehensive communications system includes vehicular (BNET-V), man-pack (BNET-MP) and handheld (BNET-HH) variations, and aerial connectivity for aircraft (BNET-AR). In October 2021, Rafael unveiled BNET Nano, a new variant small enough to fit within the palm of your hand. Rafael is proud to announce that BNET-AR is being manufactured in India by our Indian subsidiary ARC, and in use by the Indian Air Force.
SPICE Family of Air-to-Surface Missiles: Family of stand-off, autonomous, air-to-surface munitions provide pinpoint accuracy at high attack volumes, independent of GPS navigation, based on autonomous electro-optic scene matching artificial intelligence algorithms. Operational and combat proven in the Israel Air Force and others around the globe, the SPICE family currently consists of the SPICE 250, SPICE 1000, and SPICE 2000 variants.
SPIKE Missile Family: The SPIKE family of fifth generation multi-purpose EO-guided missiles provides pinpoint precision up to 32 km in the air, on land, and at sea. With fire-and-update capabilities, SPIKE's exceptionally high accuracy extends Beyond Line of Sight, greatly enhancing ground vehicle survivability and minimizing the risk of collateral damage. SPIKE family variants have been purchased by thirty-nine nations, including nineteen NATO nations, and have been integrated onto forty-five different vehicles, helicopters, and naval platforms.
I-Derby Missiles: Short-to Medium-Range BVR Air-to-Air (AA) missiles that make use of active radar allowing for short-range and Beyond Visual Range (BVR) interceptions. I-Derby missiles are operational in all weather conditions, are lightweight, and are effective against a wide range of targets. Likewise, I-Derby can also function as a surface-to-air interceptor in RAFAEL's SPYDER air defense system.
SPYDER Air Defense System: A quick reaction, low-level surface-to-air missile system designed to counter attacks by aircraft, helicopters, UAVs, and precision guided munitions. The system provides effective protection of valuable assets, and first-class defense for forces located in the combat area. SPYDER's open architecture allows external components to be easily integrated and flexibly combined, affording different configurations with various ranges and capabilities based on customer needs and priorities. Its autonomous capabilities can detect threats while on the move, and enables a 360° launch within seconds of the target being declared hostile, in all-weather, multi-launch, and net-centric capabilities. All the SPYDER systems have multiple target engagement capability for handling saturation attacks.