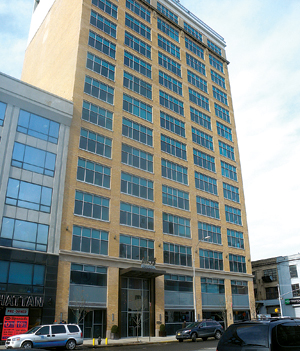 The InterContinental Hotels Group (IHG), the parent company for thousands of hotels worldwide including Holiday Inn, acknowledged recently that a credit card breach impacted at least a dozen properties.
In a statement, IHG said it found malicious software installed on point of sale servers at restaurants and bars of 12 IHG-managed properties between August and December 2016. The stolen data included information stored on the magnetic stripe on the backs of customer credit and debit cards — the cardholder name, card number, expiry date, and internal verification code.
The company advised that its investigation into other properties in the Americas region is ongoing. Card-stealing cyber thieves have broken into some of the largest hotel chains over the past few years. Hotel brands that have acknowledged card breaches over the last year after prompting by KrebsOnSecurity include Kimpton Hotels, Trump Hotels (twice), Hilton, Mandarin Oriental, and White Lodging (twice). Card breaches also have hit hospitality chains Starwood Hotels and Hyatt.
In many of those incidents, thieves planted malicious software on the point-of-sale devices at restaurants and bars inside of the hotel chains. Point-of-sale based malware has driven most of the credit card breaches over the past two years, including intrusions at Target and Home Depot, as well as breaches at a slew of point-of-sale vendors. The malware usually is installed via hacked remote administration tools. Once the attackers have their malware loaded onto the point-of-sale devices, they can remotely capture data from each card swiped at that cash register.
Thieves can then sell that data to crooks who specialise in encoding the stolen data onto any card with a magnetic stripe, and using the cards to purchase high-priced electronics and gift cards from big-box stores like Target and Best Buy.