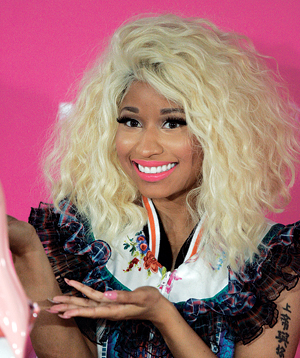 According to TMZ, Nicki Minaj, Super Bass singer, is spending a bundle on a new security system for her mansion in Los Angeles following a significant burglary recently. The new system includes numerous cameras and a cadre of guards who will protect the property 24 x 7.
Sources said while she was upset that the theft occurred, she now made changes to security to ensure protection. Not only was $2,00,000 worth of jewellery and other property stolen from the posh home, which she has been renting for $30,000 a month, but the place was also 'trashed'. No suspects were arrested yet, but police believe the crime may have been committed by someone who knows the 34-year-old Anaconda singer.
Police are now looking for surveillance video. The siren was out of town when the home invasion happened. The burglary was reported by her team earlier this week. This crime comes just after Minaj split from Meek Mill and has called a truce with old friend Drake.