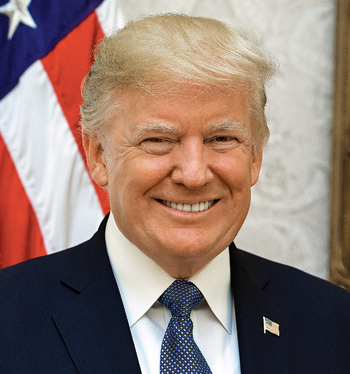 Company initially blamed human error for @realdonaldtrump account's 11-minute outage but then revealed it was done by worker on final day in job. November 3, 2017 02.26 GMT
A Twitter employee deactivated Donald Trump's personal account on their last day of work, the company said on Thursday, likely meaning the action was deliberate.
"Through our investigation we have learned that this was done by a Twitter customer support employee who did this on the employee's last day. We are conducting a full internal review," the new statement said.
The company did not immediately reply to Guardian requests to clarify the process. Trump tweeted about the incident on Friday morning, hailing it as vindication that his tweeting was "having an impact": There have been continuing calls for Twitter to suspend Trump's account, particularly when he made threats to North Korea. However, when Twitter does this it typically marks the profile with the message "account suspended".
Before Twitter's statement, some speculated that Trump himself may have deactivated his account or he may have been hacked. He has been criticized in the past for having poor security standards, continuing to use an old, unsecured Android phone when he moved into the White House instead of trading it for a secure, encrypted device approved by the Secret Service.