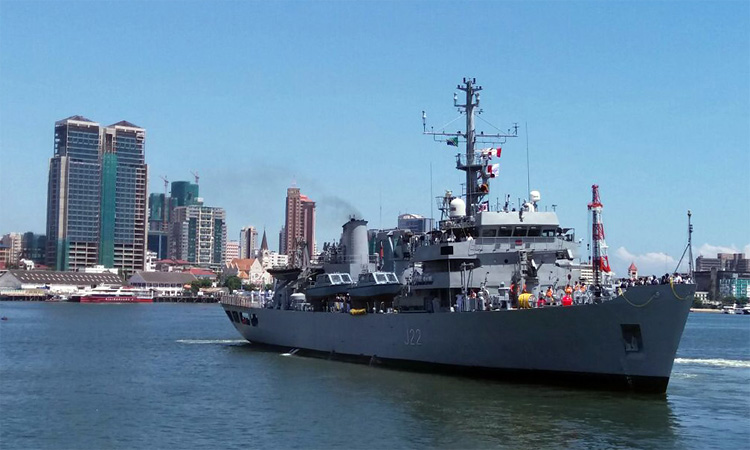 In an initiative to bolster bilateral relations with friendly foreign countries and navies in the Indian Ocean region, INS Sarvekshak, a hydrographic survey ship of Southern Naval Command, arrived Dar-es-Salaam Tanzania on November 15, 2017, for undertaking joint Hydrographic Survey along with the Tanzanian Navy.
The joint survey will be conducted with the Naval personnel of Tanzania who have been trained in India in National Institute of Hydrography, Goa. During the survey, training of Tanzanian Naval personnel will also be undertaken on advanced hydrographic equipment and practices. Joint exercises with Tanzanian Navy are planned during the period of deployment.
INS Sarvekshak is a specialised survey ship of the Indian Navy presently based at Kochi and is fitted with state-of-the-art survey equipment like deep sea multi-beam echo sounder system, side scan sonars and a fully automated digital surveying and processing system.