During his outstanding career, Dr Vivek Lall has steered numerous multi-billion dollar deals, is recognised by several governments to be a knowledgeable person on technology and foreign policy issues and has been commended by several US Presidents as well as world leaders from across the globe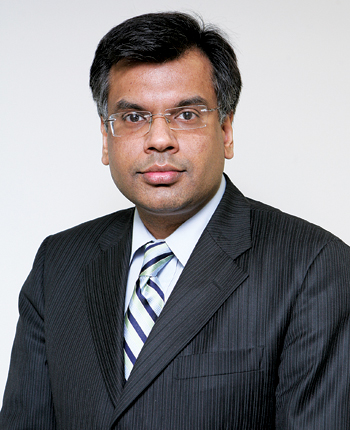 Dr Vivek Lall, Vice President of Strategy and Business Development, Lockheed Martin
AT A GLANCE
Global Business Leader
Advisor to US Government
One of the most recognised and trusted names in Aerospace and Defence
Commended by several US Presidents and world leaders across the globe
PhD in Aerospace Engineering & MBA
Responsible for path-breaking US-India defence deals
Named as one of only 2,000 Outstanding Scientists of the Twentieth Century
One of the most respected and influential US industry leaders Dr Vivek Lall has been Vice President of Strategy and Business Development in the United States for the last two years at the world's largest and most powerful defence company Lockheed Martin. He is credited with launching a unique fighter F-21 for India this year leveraging the superior aerodynamics of the world's largest ever selling F-16 fighter platform.
In May 2018, he was also appointed by the United States Government in a key advisory role to the US cabinet secretary heading the Department of Transportation Washington DC which affects US and global aviation policies and technologies.
He is one of the senior-most persons of Indian origin in the United States in an aerospace and defence organisation. Prior to his current assignment, in August 2014, Dr Lall was appointed as the Chief Executive in charge of US and International Strategic Development at General Atomics, and was responsible for creating the most significant US India bilateral defence opportunity with the armed Predator Guardian unmanned platform. The ladder of leadership and success continues for Dr Vivek Lall as he has age on his side. His leadership traits are borne from the fact that he has a firm footing in research and development and management. His foundational research efforts at the NASA Ames Research Center in various multidisciplinary engineering fields have catapulted him to the top from one organisation to another – Raytheon, Boeing, Reliance, General Atomics and now Lockheed Martin. He is a firm believer in R&D and innovation which he argues is the fuel for growth for any company or country to stay ahead of the curve... the rest including manufacturing follows.
Dr Lall is a true global citizen having grown up around the world. But he firmly believes in Indian values and the growth story of India and is one of the persons who have been instrumental in integrating US-India defence relations in the last two decades.
Dr Lall did his O levels and A levels through the University of London, UK (equivalent of 10th and 12th grade) and completed his bachelor's degree in mechanical engineering at a very young age of 19 years from Carleton University in Canada with his thesis being on 'Aircraft Performance', a starting point for his interest in aerospace. Subsequently, he completed his masters in aeronautical engineering from Embry-Riddle Aeronautical University in Florida. He also has a PhD in Aerospace Engineering from Wichita State University in Kansas and MBA from the City University in Seattle. He also completed management and executive courses at the American Management Association in Washington DC and the Boeing Leadership Center in St. Louis. This educational depth has helped him stay ahead of the learning and leadership curve. He was so much into circuits that his Dean at the University told him to "get a social life" but Lall continued to delve deep into research. With his father, a career diplomat, posted to Panama during Noriega's time, he moved to Florida's Embry-Riddle Aeronautical University.
During his master's work, he took up a summer job with Eastern Airlines for a short stint as the airline soon packed up. At Raytheon, also at Wichita, he worked on the Joint Primary Aircraft Training System (JPATS) Beechcraft T-6 Texan II. He joined Boeing on September 17, 1996 and worked on computational fluid dynamics and air elasticity and loads and dynamics for the 757-300 aircraft. He moved from engineering to management and later, the then CEO of Boeing Commercial Aircraft (BCA) Allan Mullaly, put him on his sevenmember Technical Excellence Team.

With Head of the States: (Right) Dr Lall with with Donald trump, US President and (left) with Prime Minister Narendra Modi.
His work at Boeing in the Airplane Performance and Propulsion group has been acknowledged as pioneering. He also worked as an adjunct faculty member at Embry-Riddle, McConnell Air Force Base, besides being co-chair of the US-India Aviation Cooperation Programme launched by Norman Mineta in 2005. He was appointed as Vice President and Country Head, Boeing Defense Space & Security in May 2007, when he led a team to conclude the path-breaking and largest ever US-India defence deals for C-17 Globemaster, P-8I anti-submarine warfare aircraft, Apache and Chinook Helicopters and Harpoon missiles. It was in 2003 that Lall was appointed Managing Director of Boeing Commercial Airplanes and the team had a successful business run with major deals being struck with India. He was one of the few Boeing employees to have worked for both the commercial and defence units.
Though an American citizen, Dr Lall is a true global citizen having grown up around the world. After being born in Jakarta, Indonesia, he has traversed the world living in Austria, Tanzania, UK and Canada besides India and the US. But he firmly believes in Indian values and the growth story of India and is one of the persons who have been instrumental in integrating US-India defence relations in the last two decades. He continues to do it with greater fervour as he believes that India has the wherewithal to become a top aerospace and defence country. Aptly so, he finds the stellar leadership of the Prime Minister Narendra Modi as the right ingredient for the country to accelerate its superpower capabilities. Personally, he is inspired by the life of Prime Minister Modi while his parents have been his best friends and mentor who encouraged him to pursue his dreams no matter what the field was.
Dr Lall has been the recipient of several honours including the 2008 OCA National Asian Pacific American Corporate Achievement Award in the US. In the year 2000, Cambridge (UK) listed him as one of only 2,000 Outstanding Scientists of the Twentieth Century, a coveted distinction. He is in the Signma Gamma Tau Aerospace Honor Society as well as the Pi Mu Epsilon Mathematics Honor Society. He was also the President of the Mathematical Association of America. He is not only conversant with mathematics, aerospace engineering and management but also with five different languages – English, Hindi, French, German and Swalihi. He is a trained private pilot having gone to the Phoenix International Flight Training Center in Florida and that explains his desire to keep 'flying high' and his obsession to contribute as enormous as possible in the aerospace sector.
In the global corporate world, quite a few Indians are leading from the front and one such Indian who continues to do all Indians proud, especially in the realm of aerospace and defence, is the 50-year-old Dr Vivek Lall. During his illustrious career, he has been known by several governments to be a humble and knowledgeable person on not only technology but foreign policy issues as well. He has been commended by several US Presidents in his career as well as world leaders across the globe. Japanese government officials have been quoted to saying he is the most influential Asian American in the US defence industry. Several US NATO allies including Canada where he lived for four years consider him a very trusted and respected scientist. All eyes are now on Dr Lall as with his respect in the White House and in the Government of India, both countries hope to mutually gain in trade and high end technology.