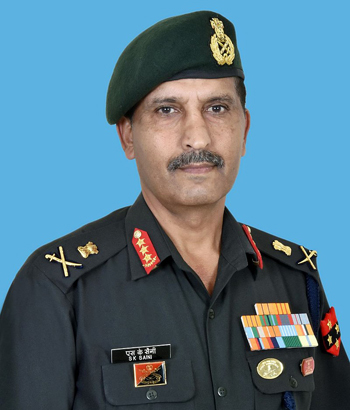 Lt General Satinder Kumar Saini on assuming the charge of Vice Chief of the Army Staff paid tributes at the National War Memorial on January 28, 2020. Before assuming the appointment of Vice Chief of the Army Staff, the General Officer was heading the Southern Command of the Indian Army.
Lt General Satinder Kumar Saini is an alumnus of the National Defence Academy and the Indian Military Academy. He was commissioned into the 7th Battalion, The JAT Regiment in June 1981. He brings with him an enormous amount of experience in serving in the most challenging areas. In his last appointment as GOC-in-C, Southern Command, he steered transformation of the Operational Philosophy of the Southern Army to overwhelm the emerging threats and validation of many new concepts during training exercises.
The General Officer is a graduate of the Army Command and Staff Course at the Staff College, Camberley in UK and has studied at the Royal College of Military Science, Shrivenham, UK. He is also a graduate of the Higher Command Course and the National Defence College, Bangladesh. He has also served as the Deputy Chief Military Personnel Officer in the UN Mission in Iraq-Kuwait, attended an exercise on peacekeeping conducted by the Global Peace Operations Initiative in Mongolia and a counter terrorism exercise in Australia.
The General is a highly decorated and accomplished Officer who has been awarded a number of awards, both for gallantry and distinguished service, including the "Chief of Army Staff Commendation", the "Army Commander Commendation", "Yudh Seva Medal", "Vishisht Seva Medal", "Ati Vishisht Seva Medal" and "Param Vishisht Seva Medal.